In the "Settings" area, go to the "Plugins" tab and download the Opencart plugin.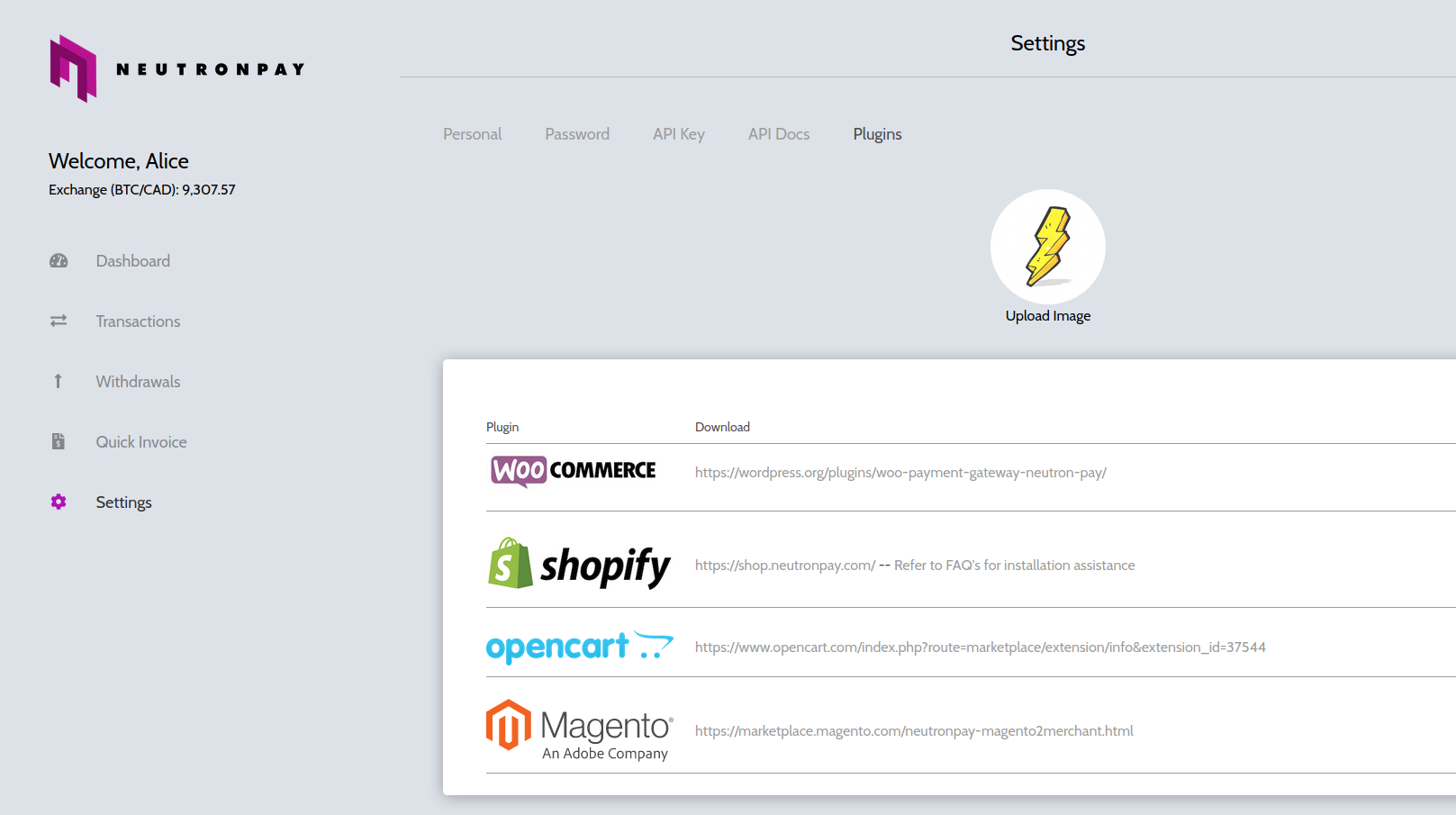 Then go to the "API key" tab to "Generate" a Opencart API key.
Copy the API key. Place it in a document we'll need it later.


To install the Opencart plugin. In your opencart admin section, on the left side panel go to " Extensions" and then click on "Extension Installer".
Click on " Upload" and browse to where you have save the Opencart plugin and click on "Continue" to install. It will look like the screen below.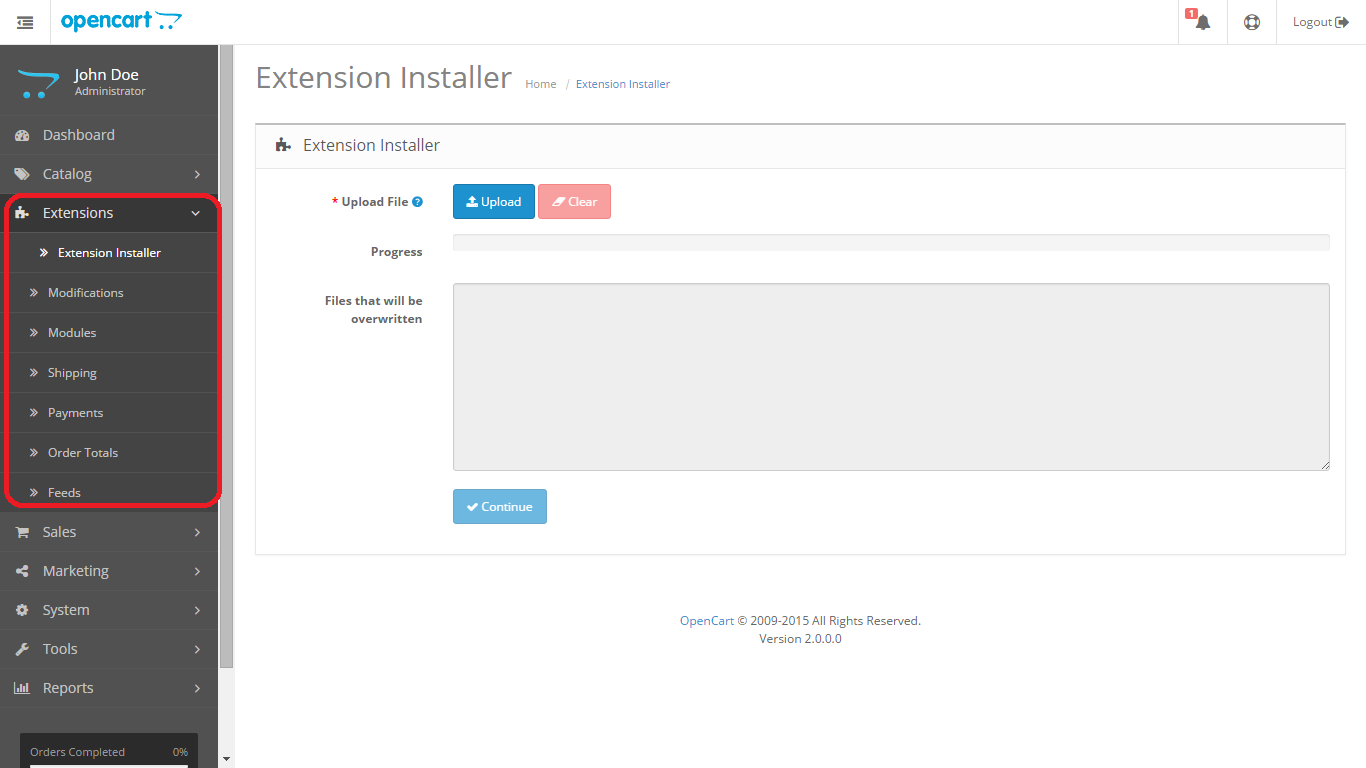 Back to the side panel on the left, go to " Extensions" tab, and click on "Payments" in the drop down".
Scroll down and look for the Neutronpay plugin, then click " Install or (+)". After installed, then click on "Edit". It will look like the screen below.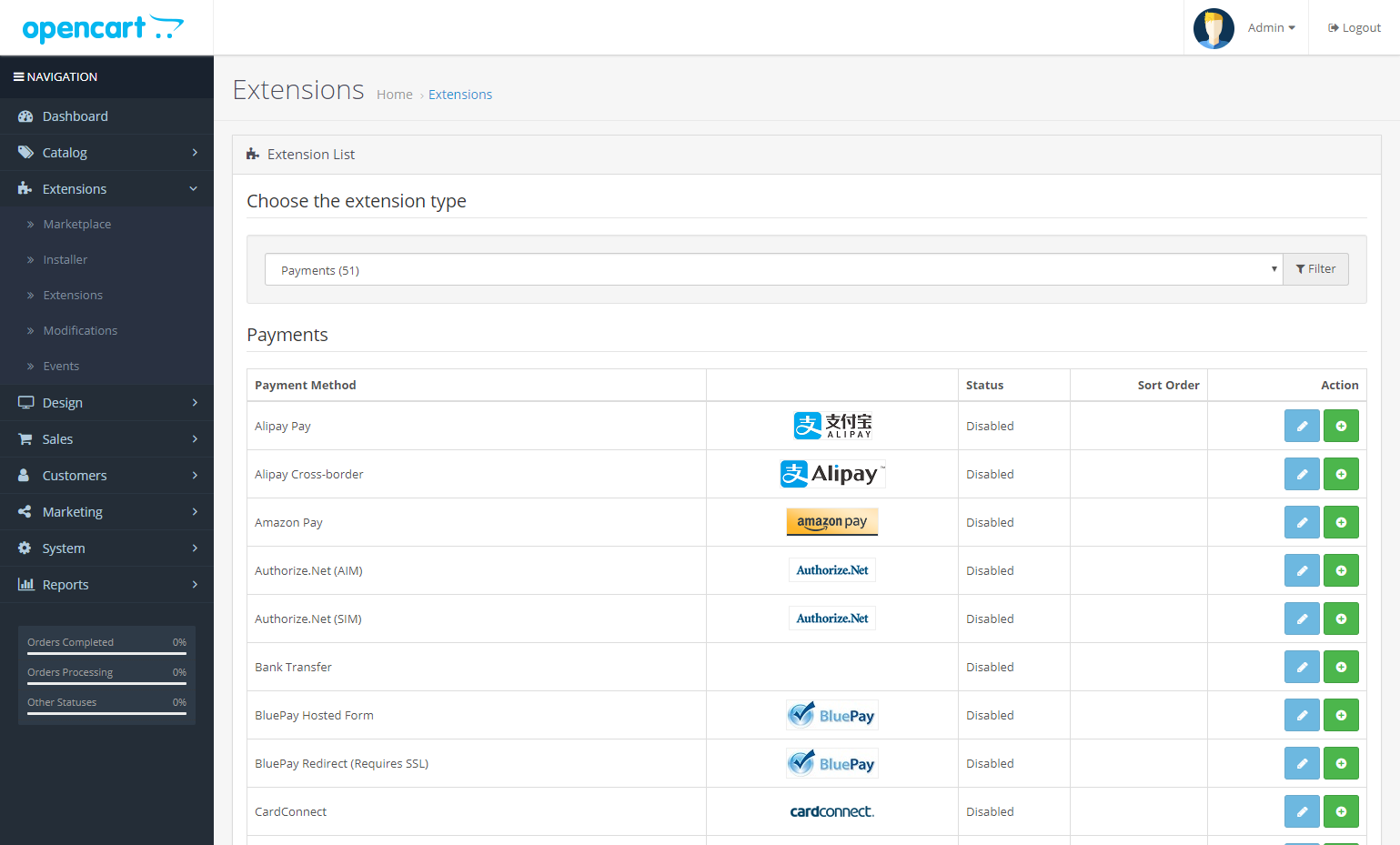 Once in the edit section, copy the API key in step 2 from above and paste it in the API key field and click save.
Bitcoin payment method is now available on your Opencart store!