In the "Settings" section, go to the "Plugins" tab and download the Woo-Commerce plugin.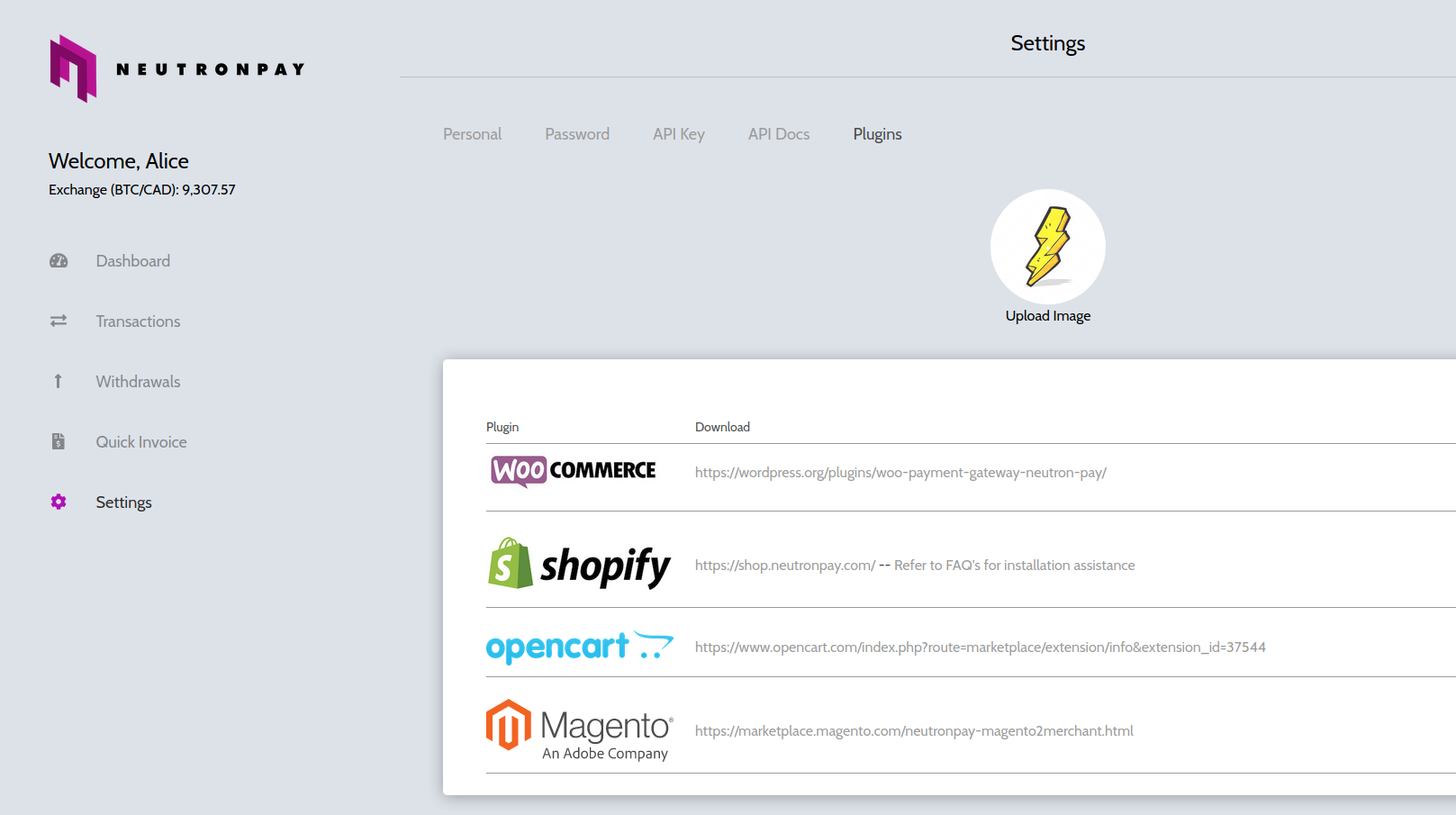 Next go to the "API Key" tab, select from the drop down "Woo-Commerce" and click generate for the API key.
Copy the API key. Place it in a document we'll need it later.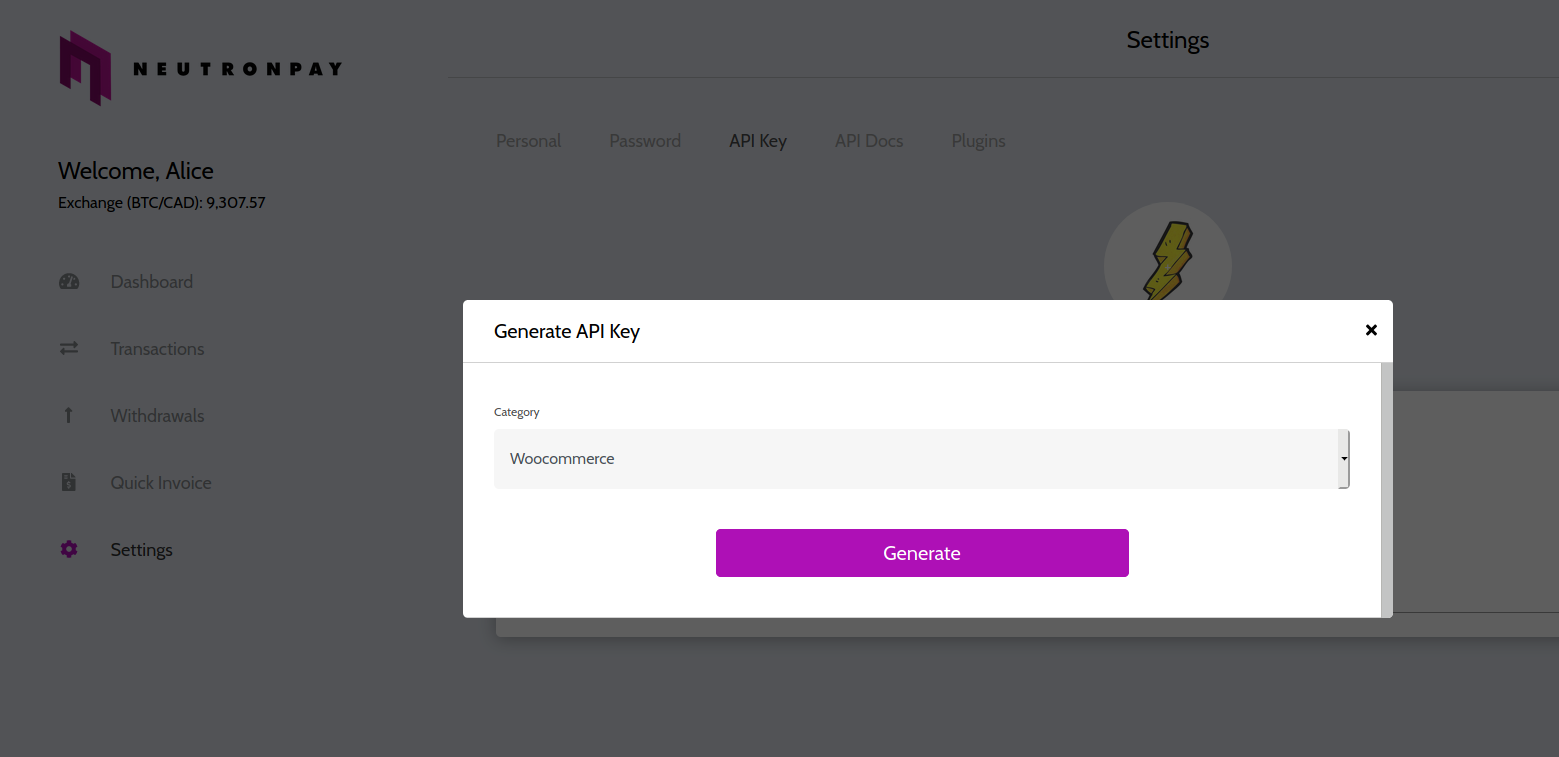 Now, go over to your Wordpress / Woo-commerce store admin section, and select
"Plugins"

Click on "Add New" top left

Then click "Upload Plugin"

Then click on "Browse"
Find where you downloaded the Woo-Commerce plugin and select it, then click "Install". Then click on "Activate".

Now go to the "Woo-commerce" section, click on "Settings", then "Payment" tab, enable Neutronpay.
Go to "Manage", here you will paste the "API key" you copied from your Neutronpay account. Click Save when the API key has been placed in.

Bitcoin payment method is now available on your Woo-Commerce store ready for use!