Open this link "https://shop.neutronpay.com/login" to setup the Neutronpay payment gateway in Shopify and you will see this: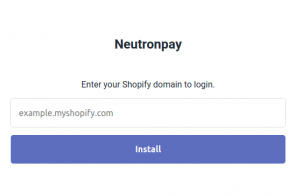 Enter your Shopify store name without https:// click on Install button and follow all the steps for Shopify app authentication.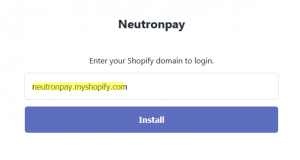 Click on "Install unlisted app", which will install the app on your Shopify store.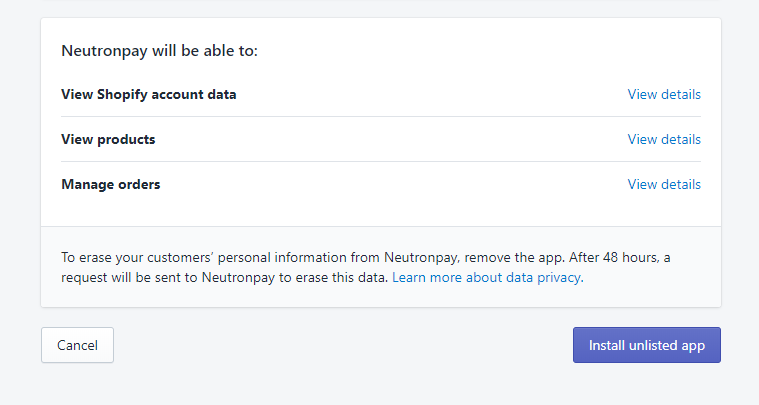 Under your Shopify admin panel, Apps, you will see the app with the name "Neutronpay".
Click on " Neutronpay" app and it will open the configuration page. It will look similar to the example screen shot below.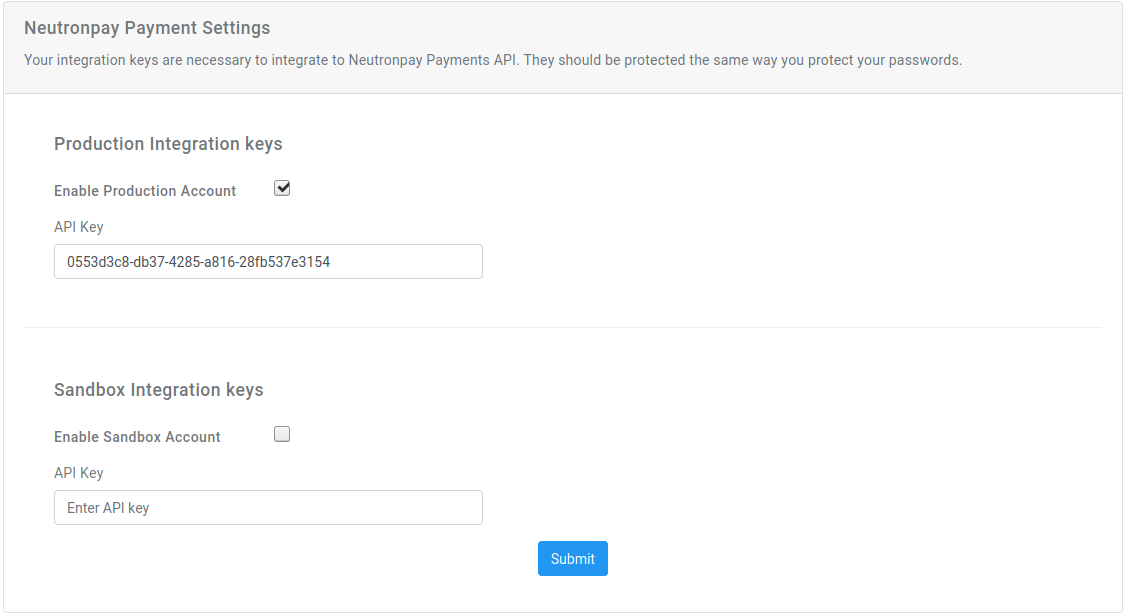 Your Shopify " Production Integration key (aka API key)" can be found in your "Neutronpay account" under Settings section and API key tab.
Over on your Neutronpay account you will need to "Generate" a Shopify API key, copy the API key, and then paste the API key in Shopify like the screen above.
Click "Enable Production Account" and click on Submit button.
Still in Shopify, once you are done with adding all the configuration settings click on the Settings (at bottom left section).
Click on the Payment providers from settings page (highlighted in screen-shot below).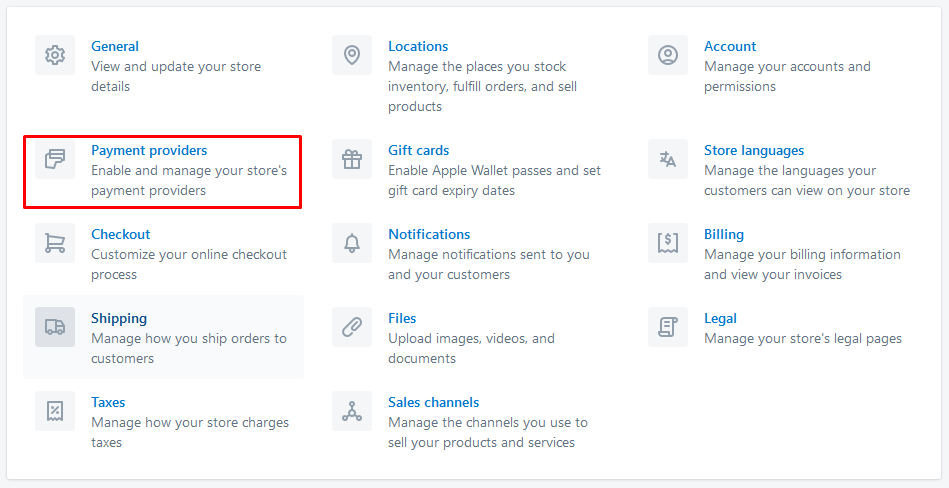 In "Payment providers" page scroll down to the "Manual payment methods" section and
click on "Manual payment methods" drop-down and select "Create custom payment method" options highlighted in the screen-shot below.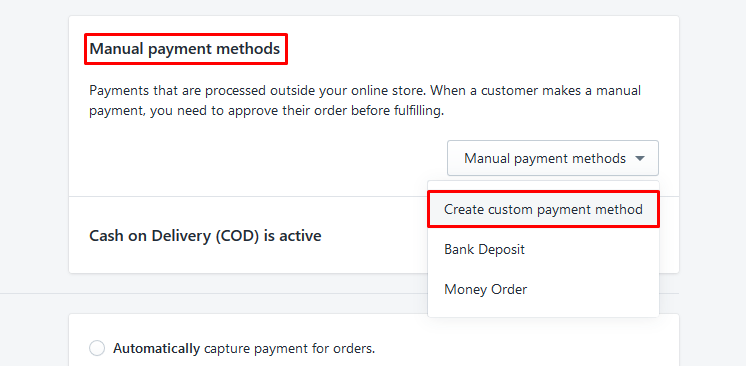 Setup Neutronpay payment method by adding the name of the method " Bitcoin" and
additional details description " Powered by Neutronpay". Then click on the "Activate" button.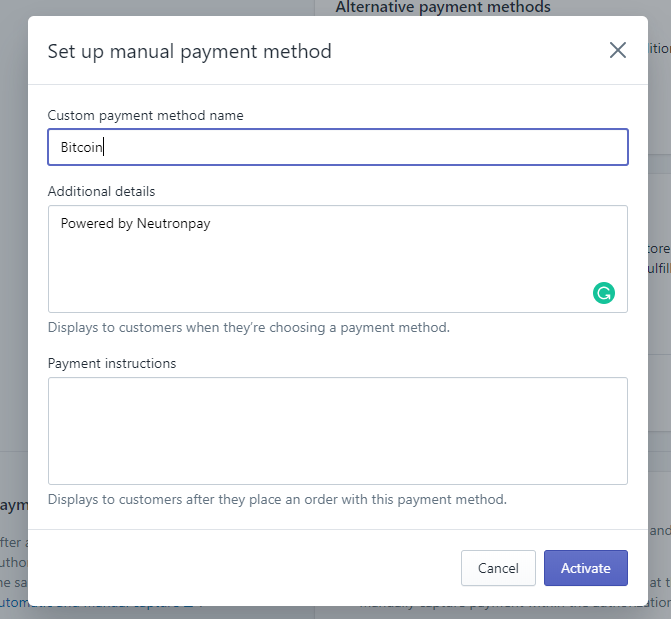 After completing above, it will look similar to the attached screenshot.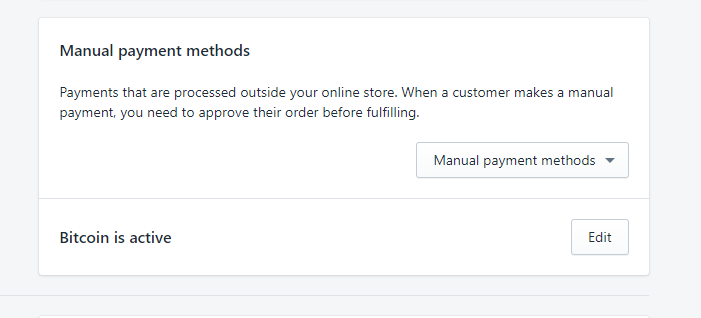 Click on the Checkout settings again from Settings page (highlighted in screenshot below).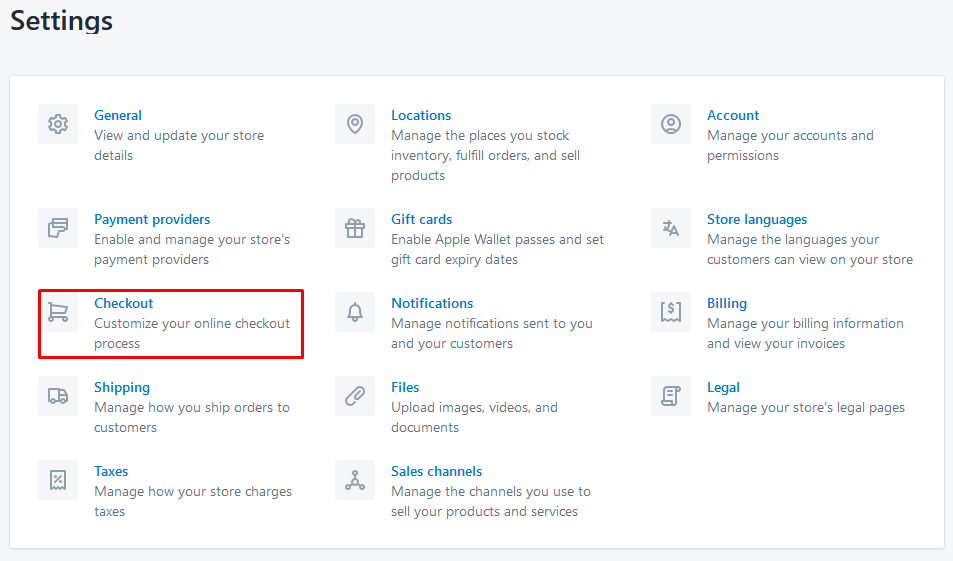 Under Checkout settings, you will see the "Order processing" and the section for adding "Additional scripts".
*Email Us at support@neutronpay.com using the email address you signed up with, and we'll provide the script code file.
Open the file, copy and paste the code under "Additional scripts" text area and save.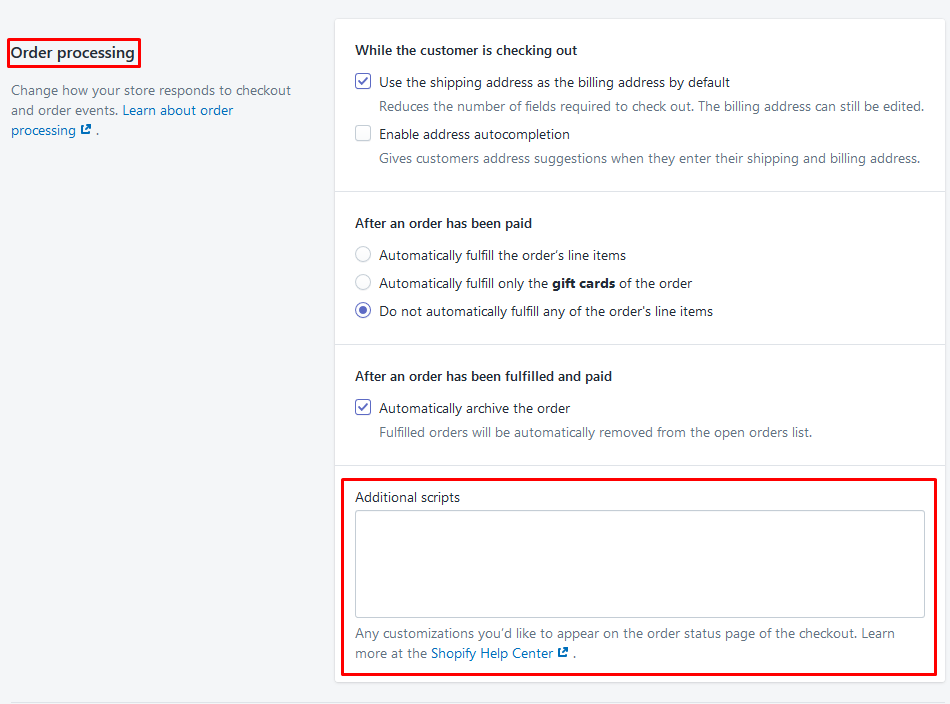 Bitcoin payment method is now available on your Shopify store!